The presidential candidate of the New Patriotic Party for the 2016 elections, Nana Akufo-Addo, has described his proposed policies as solutions designed to address problems confronting Ghanaians and not mere promises.
Nana Addo made these comments yesterday [Tuesday]  when he paid a courtesy call on the Greater Accra Regional House of Chiefs, in Dodowa, following the start of his 4-day tour of the region.
"I'm not making promises. I am offering solutions to the problems of this country, and not promises. However, in order to bring all these policies into fruition, I need you and the people of Greater Accra and the Ghanaian electorate in its entirety to vote for me and the NPP in this year's elections," he said.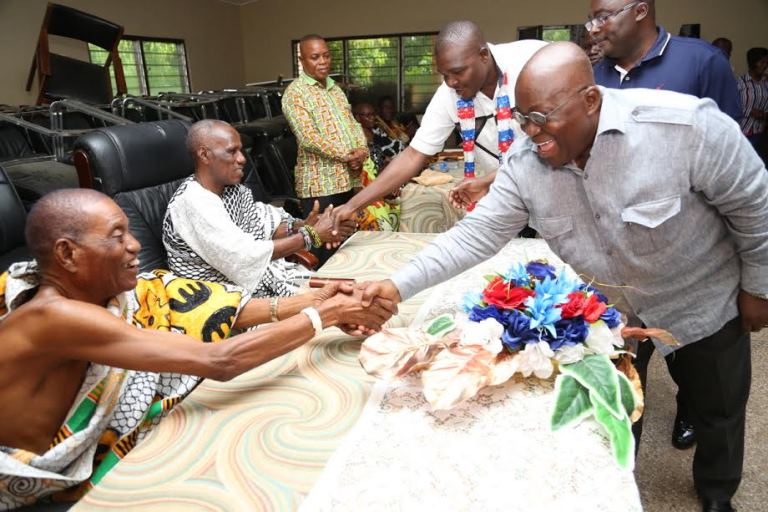 The NPP flagbearer's promises have ranged from a policy to provide a factory in every district in the country and providing a dam in every village in the North to the diversification of the country's agriculture,  and  the effective implementation of the Free SHS policy
Nana Addo accused the governing National Democratic Congress (NDC)of destroying the foundations laid by the Kufuor administration adding that under his tenure Ghana's place as one of the continent's most prosperous nations will be restored
"That foundation has been destroyed these last few years. However, my message to the people is that they should not despair and must not lose hope. I am appealing to Ghanaians to look up to and ride on the back of the 'Elephant', so we can bring progress and prosperity to the people. We have the men and women, and policy initiatives to give this country a first class government," he stressed.
He also promised to boost employment opportunities in the country.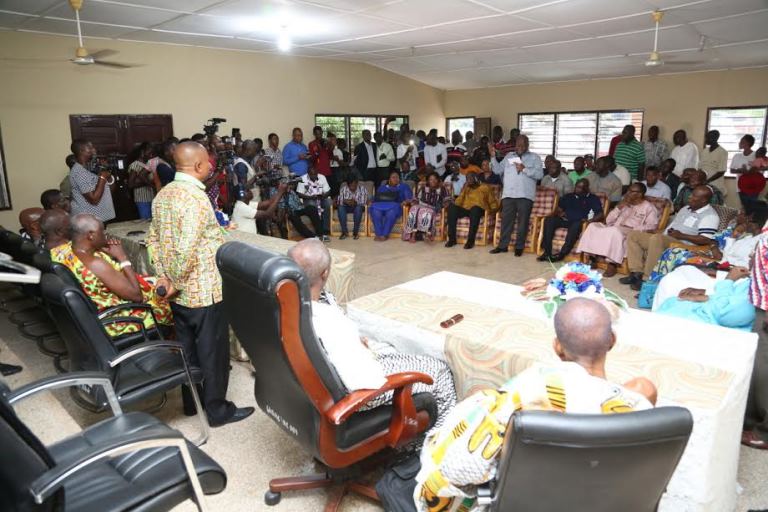 "We need to do something about employment for our young people. We cannot tackle this problem if we don't have good policies that will attract money into the economy and bring investment into Ghana. Ghanaians who have money are hiding it because the business environment is not conducive. We want them to bring their monies out, and also foreigners to bring investment into Ghana, so that we can create jobs and get this economy moving again," he said.
He continued, "You have heard me say that in every district, we are going to help set up one factory. We are not going to do this alone as a government, but we will encourage public-private partnerships. We are blessed in this country. In every part of this country, there is a resource, which when properly harnessed, will help the citizenry."
–
By: Edwin Kwakofi/ghanadecides.com/Ghana