The Flagbearer of the Progressive People's Party (PPP), Dr. Papa Kwesi Nduom, has said that his party is the only one with the track record to provide the development Ghanaians need.
Dr. Nduom was speaking at the PPP Ayawaso West Wuogon constituency campaign launch at the University of Ghana, Legon in Accra.
According to him given the successes chalked by himself and other members of the party in the area of job provision, the PPP's approach is more realistic and sustainable than the approaches of the other parties.
He advised the students not to waste their votes on "promise happy candidates" who don't have realistic plans to provide employment opportunities.
He said the PPP's vision was to push the country to a state of self-dependency by creating a market for locally-produce goods.
"We will use government's purchasing power to ensure that we eat what we grow and use what we produce in Ghana. Improve Ghana's business climate to enable investment in job creation so that our people will stay at home to help develop the country and its economy. We will be relentless in providing support to Ghanaian industry and our farmers and fishermen using low interest loans, technical assistance, tax incentives and priority access to the Ghanaian market," he said.
The campaign launch was on the theme: "Change is Coming Get Involved."
The PPP parliamentary candidate for the constituency, William Dowokpor, said the people will experience reliable utility and public services, security to life and property and jobs for the youth under his leadership.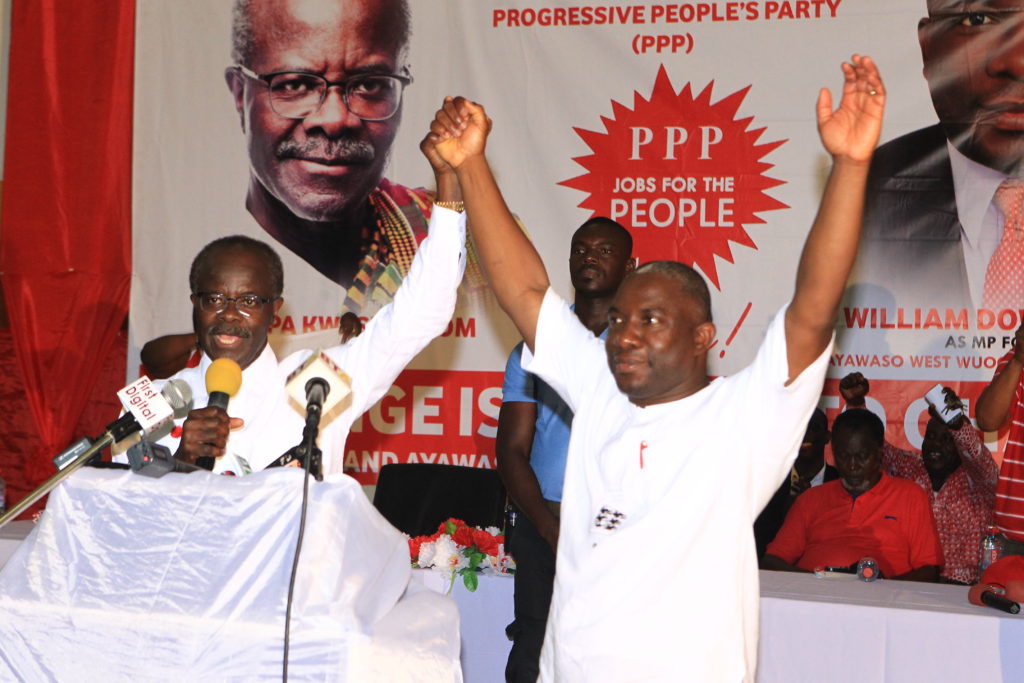 "I will revive the Residents' Associations that are currently comatose and organise them into active community interest groups that will engage the city authorities on daily basis to ensure public services due them in the constituency are delivered," he said.
"Under my leadership as your MP, I will engage the authorities to ensure the allowances are released on schedule and in adequate amounts that will make graduates work financially stress free," he reassured.
By: Edwin Kwakofi/Ghanadecides.com/Ghana